Extra Tallit, Tefillin, Hebrew/English prayerbooks, skullcaps -- even candy to throw at the celebrant -- are provided as part of our full V.I.P. service.

Adult Bar/Bat Mitzvah Ceremonies also our speciality !!!!
Contact us for our comprehensive explanatory brochure.
See below for our address, fax and phone numbers.
Weddings and Anniversary Remarriage Ceremonies and all other Simcha occasions professionally handled by Rituals Unlimited and Rabbi Jay Karzen.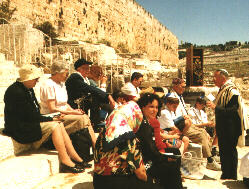 Rabbi Karzen is an American ordained Rabbi, and served in the Chicago area before making Aliyah to Israel.
Don't have a Simcha in Israel without consulting us first.
---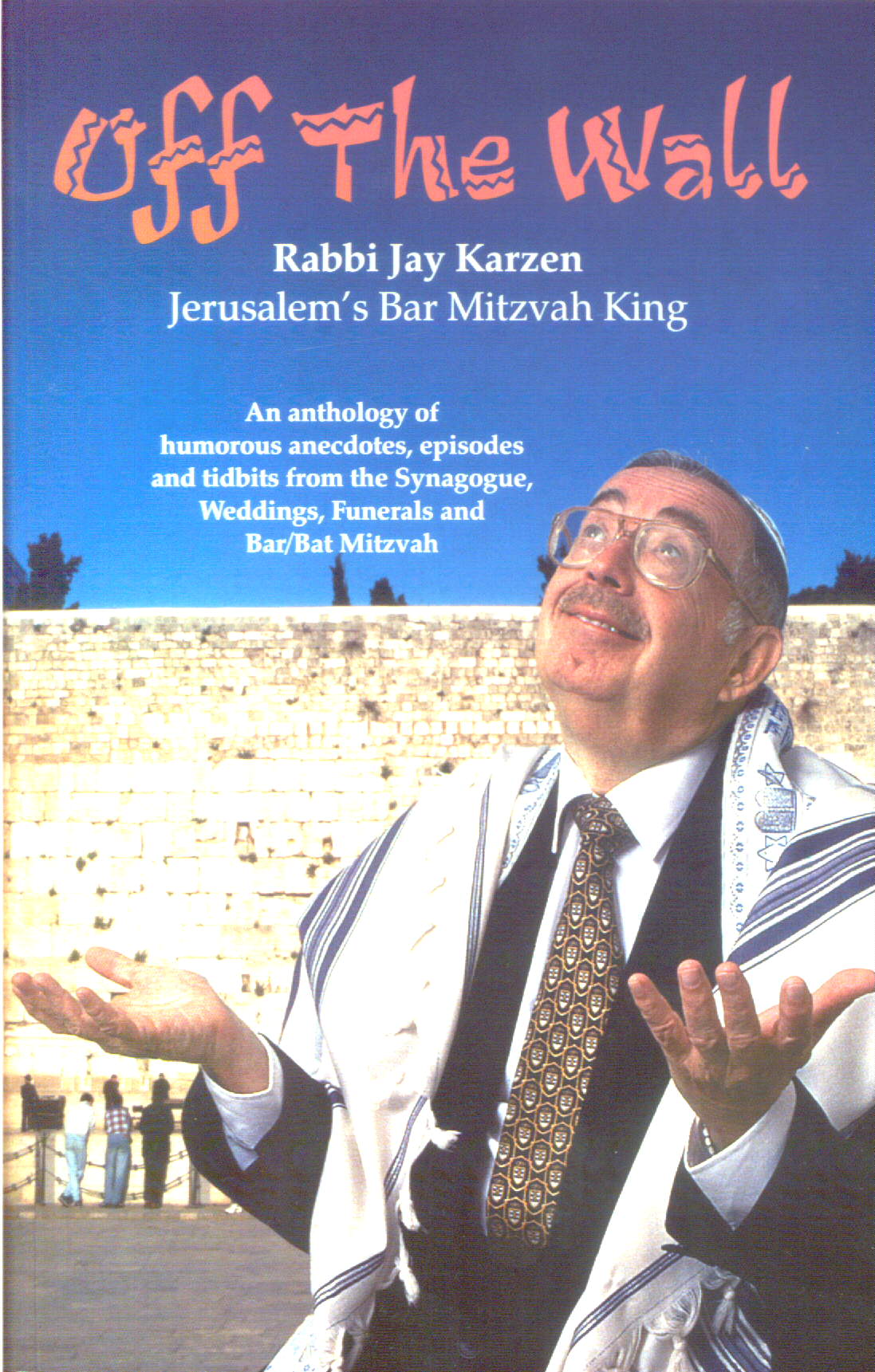 Rabbi Karzen is also the author of the humorous anthology
"OFF THE WALL"
which is available from the author and in leading bookstores
E-mail us below for more information!
---
See Rabbi Karzen talk about his book on TV:

---
Rabbi Jay Karzen
Rituals Unlimited
1 Diskin Street
Jerusalem, Israel
Phone: (011) 972 2 563-1018
Fax: (011) 972 2 567-2068
Click the flashing address below to e-mail us:
E-mail:

Website:http://barmitzvahking.tripod.com
---
This Website Designed by Doug's Web Design
---
You have been visitor #
to "THE BAR MITZVAH KING"

--------------





[an error occurred while processing this directive]